RongHe Plaza
October 18, 2019 in Conceptual Design, Facade Restyling, projects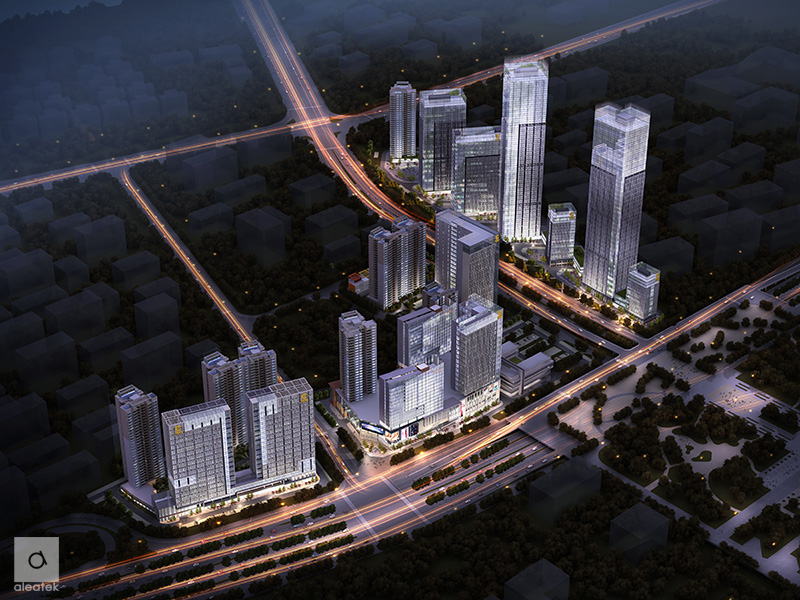 Location: Nanning,Guangxi,China
Function: Hotel, Office , Commercial
Site area: 115.953 m2
GFA: 590.315 m2
Cooperation with Tsinghua Yuan
Located in the new CBD area of Nanning, Just in front of the Hi Speed Railways Station, Ronghe Plaza becomes the new gateway of the city, placing itself as leading architectural landmark in the local design landscape.
This large scale complex includes hotels, residential, offices, commercial and a school, it extends for an area of almost 116,000 square meters.
The facades are dressed with a sophisticate texture, leaving some corners treated with curtain wall only. The main actors, hotel and the two landmark towers, differentiate themselves from other building trough the use of larger glass surfaces revealing their significance in the project layout.