Shangjing Plaza
December 20, 2014 in Conceptual Design, Master Plan, projects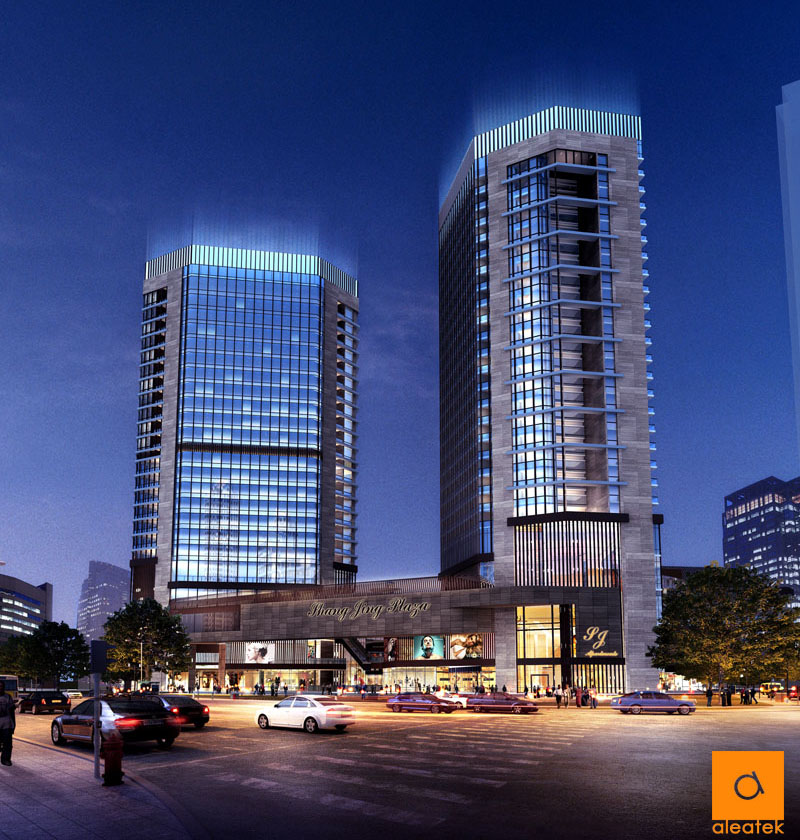 Location: Zhanjiang, Guangdong, China
Site area: 47,893 sqm
GFA: 143,680 sqm
Function: Commercial, Hotel, Office, Apartment

Shangjing project for Business and Commercial in Zhanjiang, Guangdong, is an urban scale architectural project totaling 150,000 square meters. Five Star Hotel, swimming pool with fitness center, restaurants, shopping, convention center, A Class offices, business offices are all included in this mixed-use program.
The aim of the project is to design a space in which the new face of this city is reflected.
The concept offers commercial, leisure and working spaces at day and night just like any naturally grown district. The Hotel-Office Complex is not only a landmark, but also an urban organism which attracts the surrounding region, becoming a place of excursions, congresses and seminars, leisurely activities.
Shangjing project for Business and Commercial in Zhanjiang, Guangdong, is an
urban scale architectural project totaling 150,000 square meters. Five Star
Hotel, swimming pool with fitness center, restaurants, shopping, convention
center, AAA grade offices and business offices are all included in this mixed-use program.
The aim of the project is to design a space in which the new face of this city is
reflected.
The concept offers commercial, leisure and working spaces at day and night just
like any naturally grown district. The Hotel-Office Complex is not only a landmark,
but also an urban organism which attracts the surrounding region, becoming a
place of excursions, congresses and seminars, leisurely activities