The Silk Road International Design Forum 2017
May 1, 2017 in News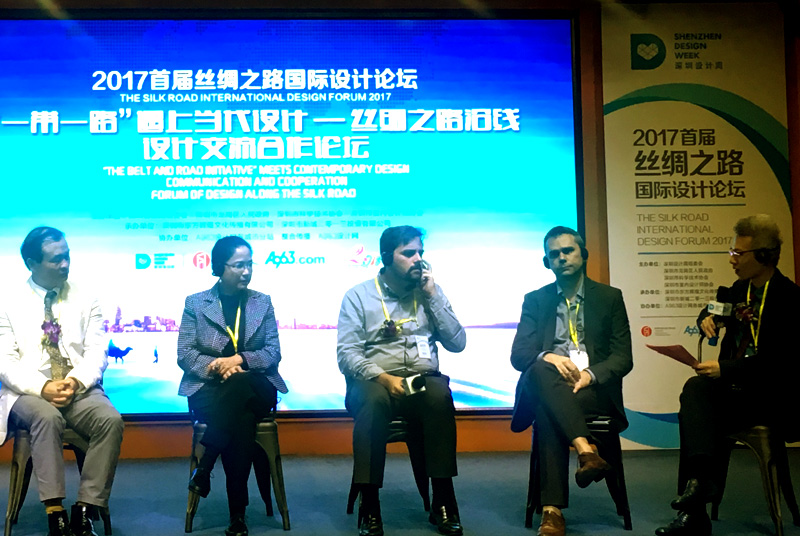 The Silk Road Design Forum closes the Shenzhen Design Week 2017 and sees the attendances of designers from different countries along the XXI century Silk Road, the initiative introduced and promoted by China president Mr. Xi.
Guests were engaged in a discussion about the role of the design community in this new initiative which stretches from Europe to New Zealand. Participants noted it was difficult yet productive to speak across different regional and institutional contexts and the themes that emerged pointed more on an inclusive scenario made of common points in the history and various cultures along the belt. The debate covered also the high-tech features, such us the use of big data analysis to support urban planning and upgrading the local design industry. Visit the official webpage 中文版
Panelists:
Zhao Qingxiang, Executive President of Shenzhen Association of Interior Designers.
Chen Keshi, Vice Dean of School of Urban Planning and Design, Peking University.
Vipavadee Patpongpibul, President of Thailand Interior Designer's Association, Founder and CEO of P49 Deesign and Associates Co., Ltd.
Keat Ong, President of Society of Interior Designers, Singapore, Managing Director of Nota Design Group.
James Jao, National President of the Philippine Institute of Interior Design, Deputy President of The Asia Pacific Space Designers Association.
Hong Zhongxuan, President of Shenzhen Association of Interior Designers, Leader of Hong Kong HHD East Holiday International Design Group
Guillermo Gago, Expert of Parametric Design and Digital Manufacturing, Partner of Gago Doreste Arquitectos.
Danilo Trevisan, Founder and Managing Director of ALEATEK STUDIO.
Wang Mingchuan, Associate Professor and Director of China University of Technology, Advisory President of TnAID.
Nicolas Deladerriere, Founder of communication, Inc.
Jimi Lee, Jaksa, Co-Founder of IDde Design Studio.
Zhu Junxiang, Founder of Vita Space Design.
Weng Yongjun, President and Chief Designer of Guangzhou Zhu Yi Kong Jian Decoration Co., Ltd.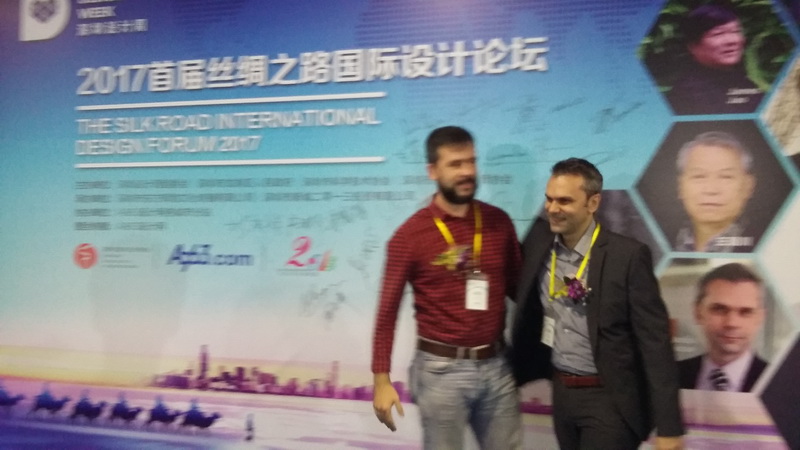 A project exhibition and a visit on the Cultural and Creative Industrial Park in Longgang District followed the stage event.
The Event was co organized by the China National Development and Reform Commission, the Ministry of Foreign Affairs, the Ministry of Commerce and the "Cultural Development" Action Plan (2016 – 2020) ", Shenzhen International Design Week Organizing Committee, Shenzhen Interior Designers Association, A963 Design Network and patronized by the Municipal Party Committee, the Propaganda Department, the United Nations Educational, Scientific and Cultural Organization, UNESCO National Committee.